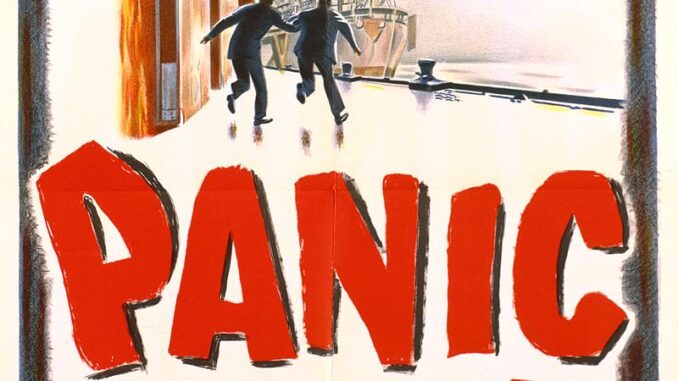 Panic in the Streets is a 1950 American film noir directed by Elia Kazan. It was shot exclusively on location in New Orleans, Louisiana, and features numerous New Orleans citizens in speaking and non-speaking roles.
The film tells the story of Lieutenant Commander Clinton Reed, an officer of the U.S. Public Health Service (played by Richard Widmark) and a police captain (Paul Douglas) who have only a day or two in which to prevent an epidemic of pneumonic plague after Reed determines a waterfront homicide victim is an index case. Co-stars include Barbara Bel Geddes (as Reed's wife Nancy), Jack Palance (in his film debut) and Zero Mostel – the latter two play associates of the victim who had prompted the investigation. The film was also the debut of Tommy Rettig, who played the Reeds' son.
The film was released on DVD by 20th Century Fox as part of the Fox Film Noir collection, along with Laura and Call Northside 777, on March 15, 2005.
The score was composed by Alfred Newman.
The film was originally named Port of Entry, subsequently Outbreak, and ultimately Panic in the Streets.
source: wikipedia